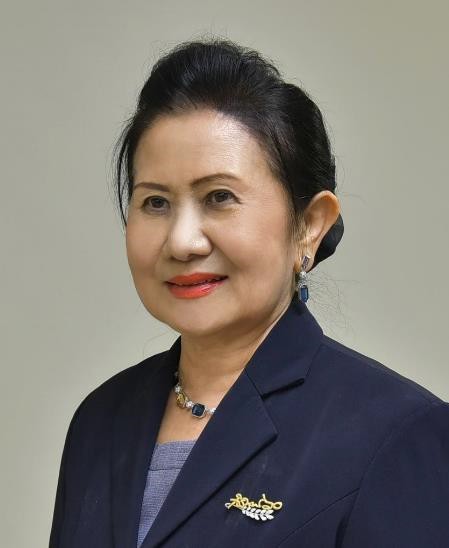 Professor Dr. Supawan Tantayanon
President, Science Society of Thailand
Welcome Message from the President of the Science Society of Thailand Under the Patronage of His Majesty the King
2020 marks the 72nd Anniversary of the Science Society of Thailand under the Patronage of His Majesty the King. To celebrate this special occasion, on behalf of the Science Society of Thailand, I am proud to announce "The 46th International Congress on Science, Technology and Technology-based Innovation", or STT46, to be held during October 5-7, 2020 in Bangkok, Thailand. It is our annual congress, which originally was the national meeting since 1971, but this year, it is its first time to be held as the international meeting.
In addition, we believe in rewarding undergraduate students for passion and innovation early in their academic career, to encourage them to continue their work through postgraduate study or employment. Accordingly, the Science Society of Thailand is very pleased to initiate the Young Rising Stars of Science award program for the recognition of their excellent senior projects in each science and science-related curricula of all universities in Thailand. These students will present their work in the STT46, where they will meet the experts, learn more about work taking place outside their fields, and consider the path they wish to take in their bright future.
These two main activities are not only a milestone for Science Society of Thailand, but also a testimony to our science community that if we take care of science, science will take care of us.
In this spectacular year, we are honor to have Faculty of Science, Ramkhamhaeng University as our co-host of STT46. The theme of STT46 is, "The Power of Science to Achieve the SDGs", which is timely and vitally important for a better future of humankinds and nature. That is why we aim to bring together students, academia, researchers and scholars to exchange information and ideas, as well as share experiences and research results about all aspects of specialized and interdisciplinary fields. The event will provide all not only to network regionally and worldwide, but also will lead to further working together to find solutions that are sustainable and beneficial to all life on earth.
The STT46 is designed to explore various applications in science and science-related fields, and so the congress program will be both exciting and ground-breaking in its wide-ranging and multidisciplinary content.
I cordially invite you all, particularly those interested in any aspect of sustainable development to contribute and help shape the STT46 through submissions of your research abstracts and presentations at the congress. Join us for three intensive and interesting days of discussing contemporary scientific and science-related research.
Thank you.
Professor Dr. Supawan Tantayanon
President, the Science Society of Thailand Under the Patronage of His Majesty the King